Employee Spotlight with Kevin Renaers
BioStrand
02.08.2023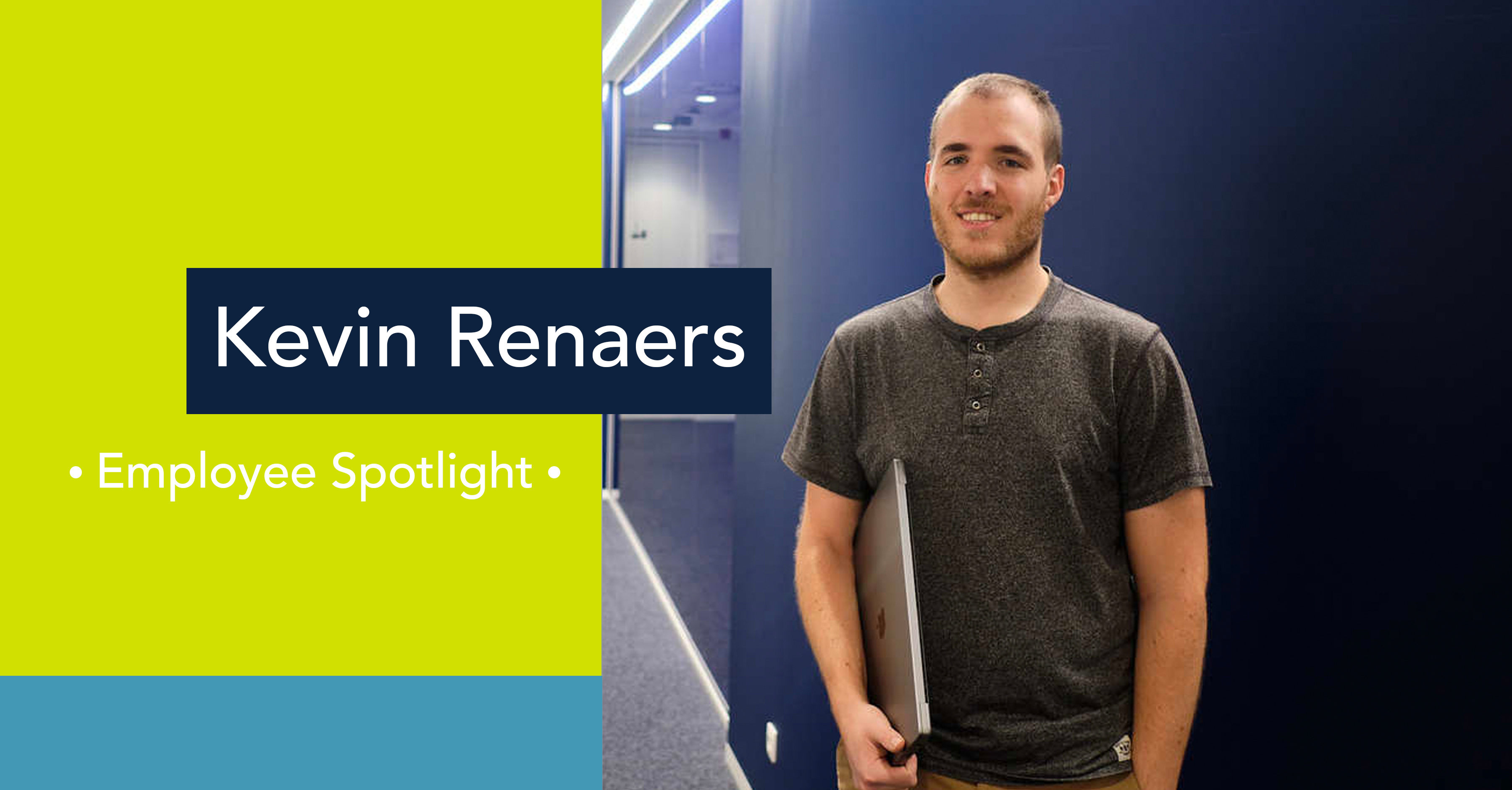 Kevin brings to BioStrand a combined educational and experiential background that is grounded in developing IT applications in the medical sector. Post a Bachelor's and a Master's Degree in applied computer science, he started his professional career as a Software Engineer at the university hospital UZ Leuven. In his seven-year stint here, Kevin gained a lot of hands-on experience developing software, including writing code, both backend and frontend, and preparing and optimising DB tables and queries to streamline application performance. Even as a student, Kevin completed multiple software development-focused vacation internships at professional healthcare services provider LTD3. Along the way, he has honed his development skills in a number of programming languages including C#, Java, Go, and Angular, and in building applications on Google Cloud and relational databases.
It is this blend of software engineering experience and domain exposure that Kevin brings to his responsibilities as a Data Engineer at BioStrand.
This is Kevin
First, tell us a bit about your background and the work you do at BioStrand.
After graduating with a master's degree in applied informatics, my professional career started as a software engineer in the medical sector, where for seven years I was able to obtain a lot of experience in all aspects of software development.
At a high level, my responsibilities at BioStrand are comparable to that of my previous job in that they broadly involve creating backend code for software. However, my work here entails so much more than just producing code as it covers the entire process of setting up and managing the infrastructure, creating software based on predefined needs and functionalities and collectively determining and delivering the best solution for any given problem.
Why did you choose BioStrand?
As a software engineer, I think it's important to contribute one's mite to improving the quality of life, and therefore the company one works for can make a huge difference. I believe that I can make this possible as a member of the BioStrand team and this is one of the primary reasons for choosing to work here.
Another important reason is that during the job interviews, I noticed that the company has a rather flat hierarchy with respect and appreciation between colleagues.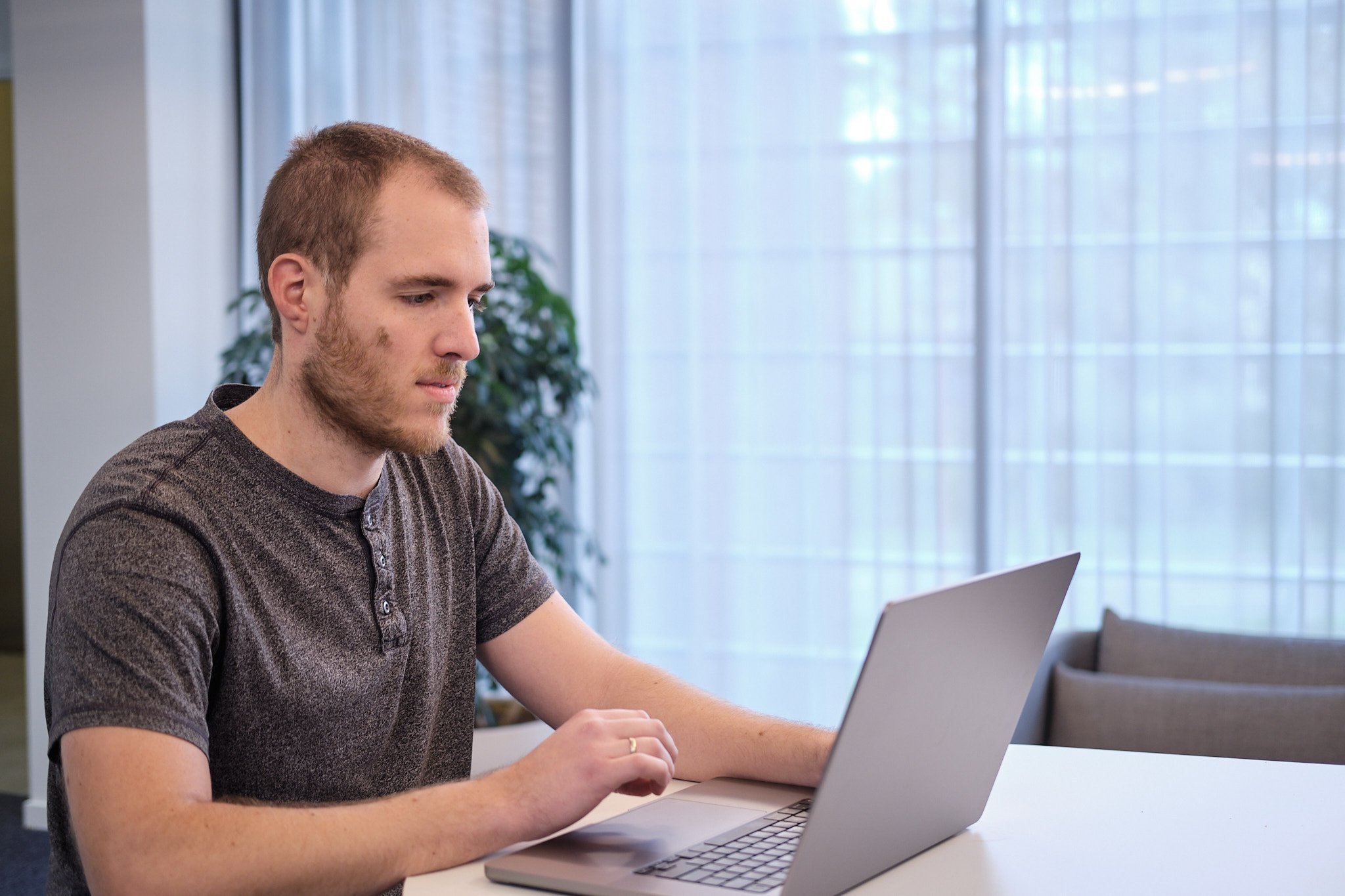 What have you experienced during your first months as a data engineer here?
During my first weeks, I was mainly focused on typical job orientation and onboarding processes, getting familiar with the software, architectural setup, etc., which is common when starting a new job. However, I was also immediately included in high-level architectural discussions, where my input was valued, which isn't always the case with new hires in most companies.
If you could describe the culture at BioStrand in 3 words, what would they be and why?
I would go for welcoming, challenging and autonomous.
Welcoming: From my first day, I immediately got the feeling that I was part of the team. They invited me into meetings to discuss problems, asked me how the onboarding was going, etc., which made me feel like I was a part of the group.
Challenging: This is a two-parter. First, BioStrand is driving innovations in what is essentially a very complex domain with several complex challenges. Second, it is also a personal challenge for me as I start in a new domain in my professional career. But I'm certain I will be successful in addressing both given the wealth of experience and knowledge within BioStrand.
Autonomous: In our day-to-day roles, we are entrusted with our responsibilities without any sort of micro-management. Everyone updates everybody else on what they are currently doing during the daily stand-up so that we all have a better understanding, following which we have the independence to deliver what we signed up for.
What have you enjoyed most so far about working here?
Well, two things come to mind. The first one is joining a team where there is a lot of mutual appreciation and opportunities to discuss and talk about anything. The second one is being trusted to perform tasks independently, with enough opportunities to discuss them with the team when needed.
For you, what's the most difficult challenge for data engineers right now?
Currently, the available infrastructure is quite advanced, though there are still improvements that can be made and new features that need to be developed. So, one of the most difficult challenges is prioritizing all these tasks without losing the ability to quickly reorganise them to accommodate emerging needs and requirements. But given the team that we have, I'm certain we will be able to handle this challenge.
In your new role, what are you most anticipating in the future?
I'm looking forward to capitalizing on the many opportunities I currently have to keep learning independently on a range of engineering-based and domain-based subjects.
Finally, tell us about what you do when you're not working on developing applications.
In my free time, I'm a volunteer firefighter in my hometown.
👏 Photo credit: Georgios Triantopoulos
Subscribe to our blog: