Employee Spotlight with Tom Vieijra
BioStrand
10.19.2022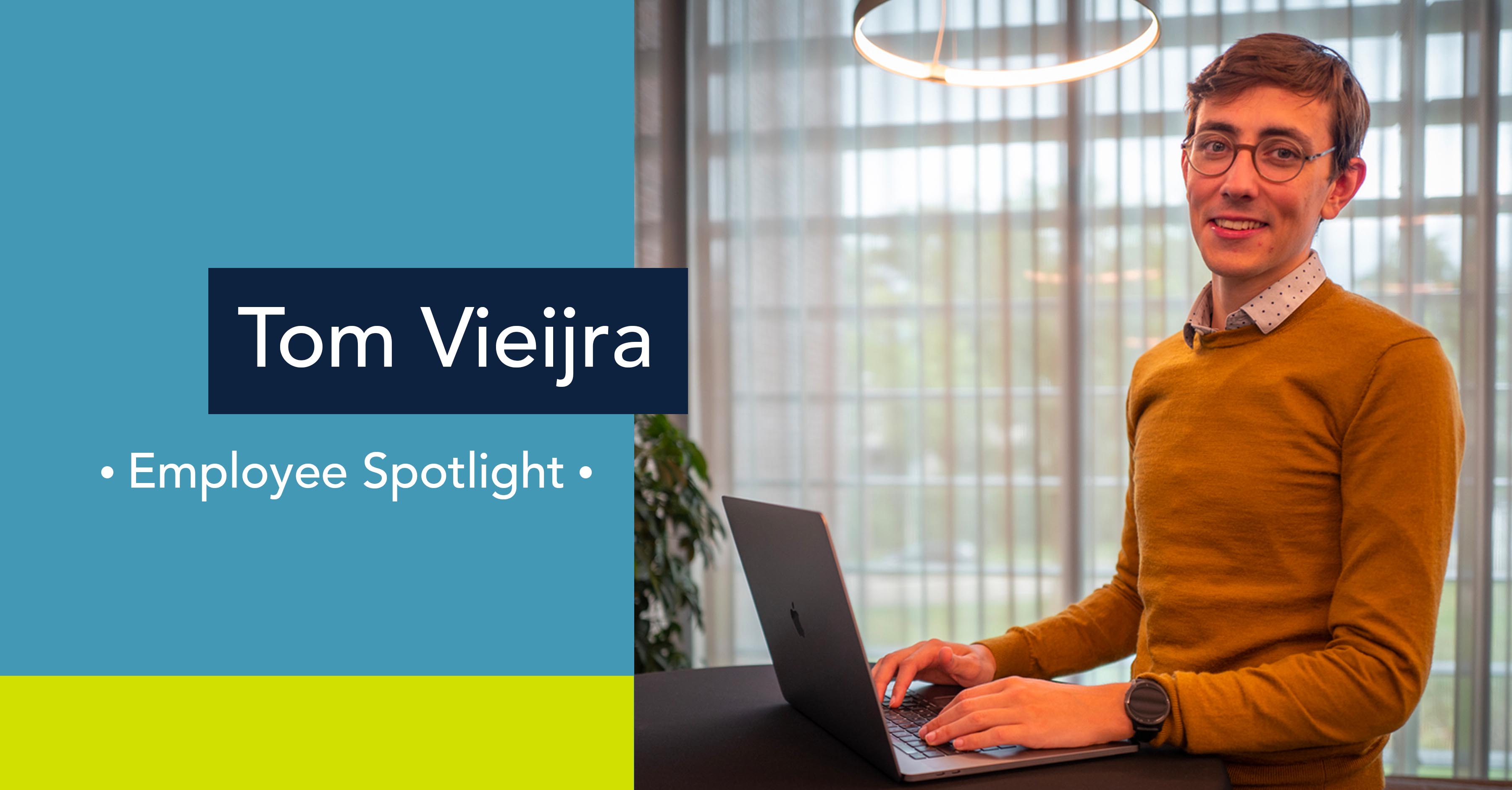 In our Employee Spotlight series, we focus on key individuals from our growing network of thought leading, diverse and inspired talent. With this series, we hope to learn a bit about the individual's personal and professional motivations, their expectations, and how they intersect with the BioStrand culture and experience.
So, on to our next talent showcase:
Tom Vieijra, Data Scientist, BioStrand Team
Tom parlayed his longstanding and avid interest in science into an impressive academic track centred on Physics and Astronomy. In an uninterrupted streak that started in 2013, he successfully completed degrees for both a Bachelor of Science and Master of Science in his chosen field of Physics and Astronomy. He then went on to acquire a Ph.D. in Physics.
It was during his Master's program that Tom became intrigued by the potential transferability of research. Reasoning that, given the multiple underlying connections between different research domains, abstract concepts can be translated not only across different research fields, but it must also be possible to transfer powerful solutions across different domains. It was the value of this transferability that he explored during his Ph.D., focussing on unifying machine learning techniques and many-body physics.
As a freshly minted Data Scientist on the BioStrand team, Tom will continue to explore the value of transferability, this time looking at the development of advanced biotherapeutic intelligence by leveraging his brand of unique scientific perspectives.
This is Tom:
Welcome to BioStrand, Tom. Let's begin with the basics: what motivated you to come work with us at BioStrand?

Data scientists are currently highly valued across a wide range of sectors and environments. The challenge, however, is to find a company that is a good fit for one's skills and interests. In my case, I was specifically looking for a company that values original research and provides the opportunity to extrapolate that research into products with real-world value. The scientific context in which BioStrand operates was very important to me. Plus, they also provide a challenging and stimulating environment to innovate solutions that are of great relevance to biotherapeutics and beyond.
How would you describe your experience at BioStrand during your first months as a data scientist?
I'm impressed by the infrastructure that BioStrand has built in such a short period of time, bringing together many powerful techniques and data sources. I find it admirable. I believe this will be highly valuable when it comes to obtaining crucial, big-picture insights into biomedical data analysis. Getting to know the many data science solutions in development by the BioStrand team has been very interesting.
The team's flat hierarchy means that all problems and solutions are discussed openly and efficiently. This also means that even the opinions of the newcomers are valued right from the start. Furthermore, they ensure that newcomers are quickly integrated into the team by involving them as much as possible in ongoing projects.
If you could describe the culture at BioStrand in 3 words, what would they be and why?
Ambitious: The problems that BioStrand aims to solve are unique in the industry and provide a novel kaleidoscopic view of biomedical sciences.
Open-minded: Solving these problems requires a host of people from diverse backgrounds, and integrating the insights from those different backgrounds is truly valued and supported.
Team spirit: Although the people working at BioStrand come from different backgrounds, there is an emphasis placed on integrating the team in such a way that all members perfectly complement each other.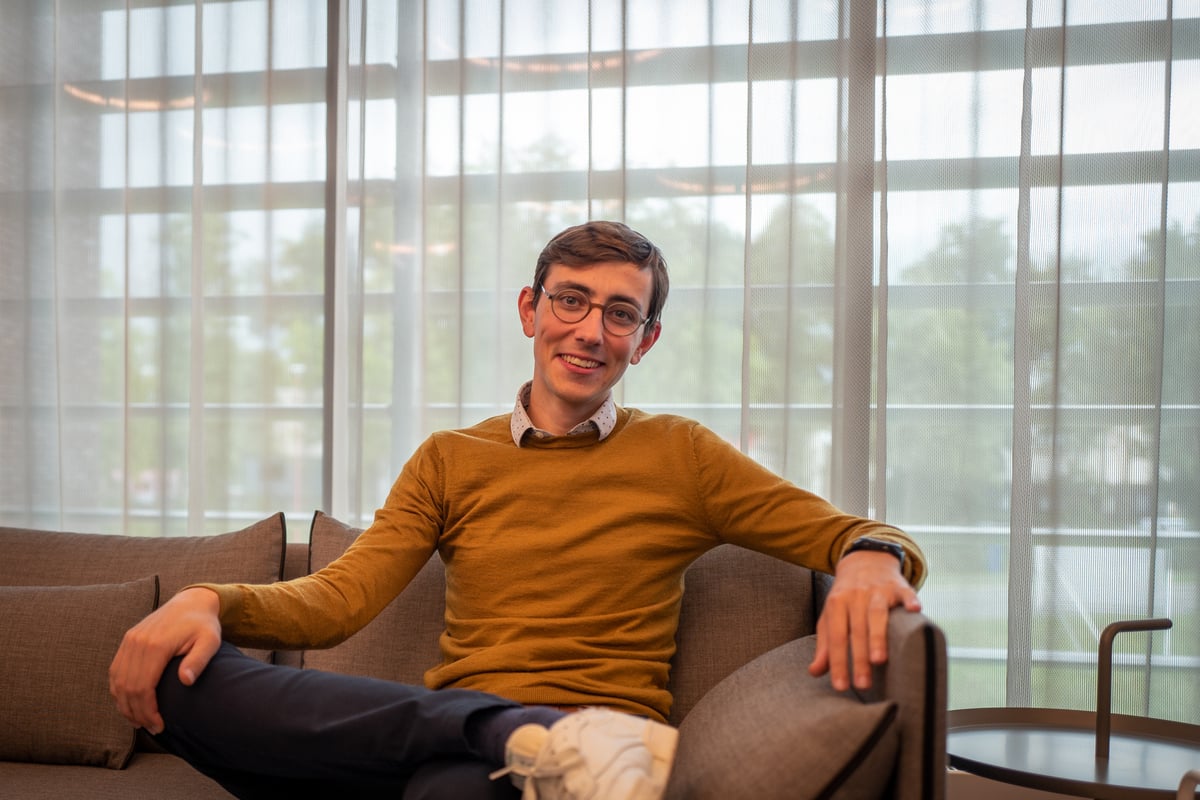 What have you enjoyed most so far about working at BioStrand?
Being part of the diverse team I mentioned because it often leads to different perspectives on problems. Having the opportunity to appreciate different takes on the same problem can be truly eye-opening. This fact, in addition to being one of the key drivers of the company, also strikes a chord on a personal level since this is one of my intrinsic motivators.
In your new role, what are you most anticipating in the future?
Doing data science in a scientific environment is truly exciting. Distilling scientific knowledge from the wealth of data that is available right now can really drive scientific research further. Developing these data science tools, and seeing them make a difference in scientific research, is something I am really looking forward to.
At the same time, being involved in the process of developing these tools makes it possible to gain deep insight into the relevant scientific questions that the research field must address. As a scientist myself, this prospect truly motivates me.
Finally, what is something about yourself that not many may know?
While I work in a high-tech environment, I like to go low-tech in my free time. Running, cycling, reading a book, or trying to bake the perfect pizza, are all things that I really enjoy.
Subscribe to our blog: